March 7th, 2018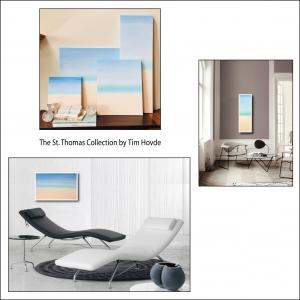 The St. Thomas Collection
Vertical or Horizontal Wall Art Original Fine Art Seascape Beach Landscape
Dimensions vary from 12x12 to 36x12
Originals painted with acrylic on canvas, hand stretched by the artist, signed on back.
Contact the artist to purchase originals (Shipping in the USA only)
Prints available US and abroad.
Acrylic on canvas painted by brush and palette knife by the artist. Ready and easy to hang with claw hanger on back-top-middle of artwork. Bring tranquil color to your home or office with white and gray brush strokes applied by Virginia's master painter of thirty plus years. Should a piece be sold out, please contact us and Tim will be happy to paint you your very own piece based on this original. Made in the USA by the artist.
"I want the world to own my artwork and Fine Art America has made this a reality." Tim Hovde
See the whole collection here: http://tim-hovde.pixels.com
https://www.facebook.com/timhovdefineart
https://instagram.com/timhovdefineart
https://www.pinterest.com/timhovdefineart/
March 5th, 2018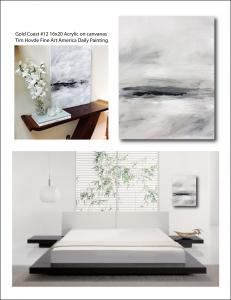 The Coast #12 Vertical Wall Art Original Fine Art Landscape. Dimensions: 16" wide x 20" long x 3/4 deep(inches).
$250 Contact gallery@timhovde.com to purchase. Shipping in the USA only.
Acrylic on canvas painted by brush and palette knife. Signed on back of canvas by the artist (see image). Ready and easy to hang with claw hanger on back-top-middle of artwork. Bring tranquil color to your home or office with white and gray brush strokes applied by Virginia's master painter of thirty plus years. Should a piece be sold out, please contact us and Tim will be happy to paint you your very own piece based on this original. Made in the USA by the artist.